After several months of work, it's time once again to stop fretting and editing and release some darn pages. So Chapter 8 is up!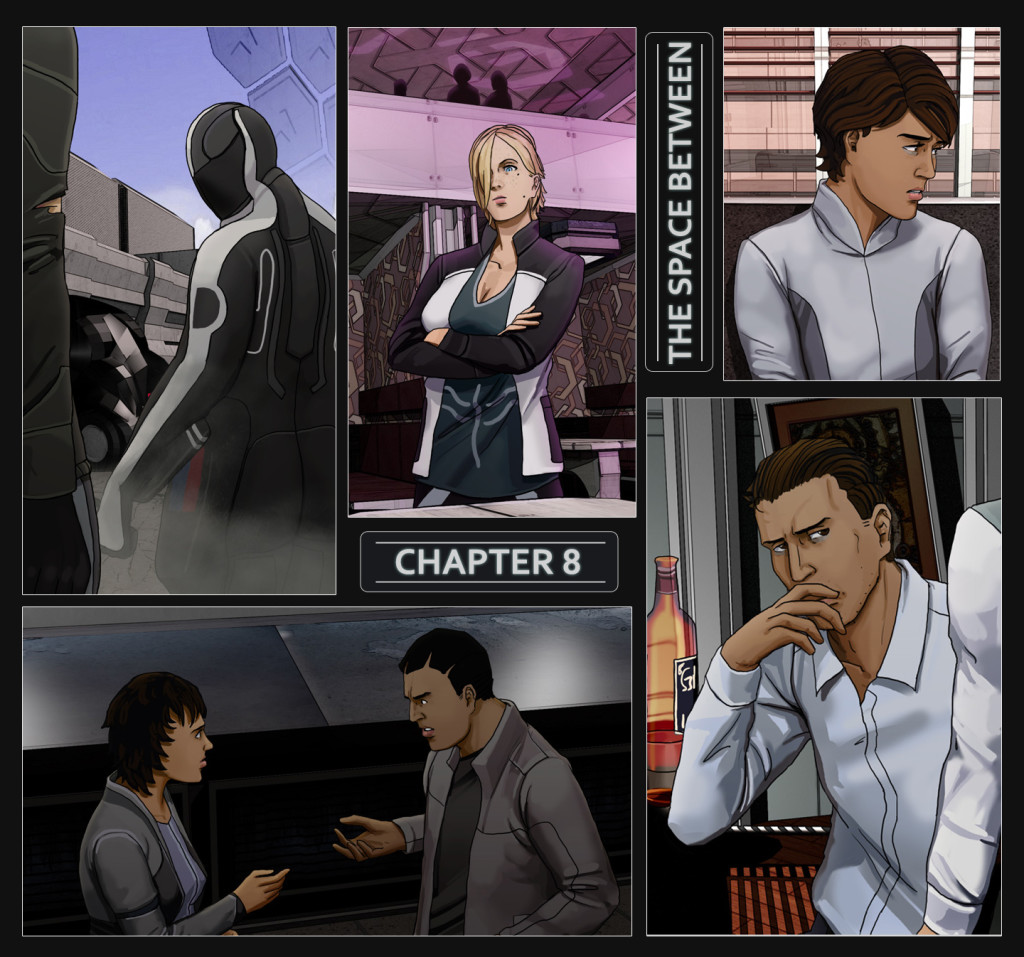 You may be pleased to hear that this chapter includes violence and scenes of a sexual nature. It also includes my first attempt at an action scene, which I hope turned out okay. There were so many more panels I could have drawn, but in the end I kept it short and simple. With all the speed lines and sound effects I felt like a proper comic book artist at last!
I also found a legitimate use for the dialogue box heads later in the chapter, and I keep finding that I really like using the colour pink. I should hurry up and get things back into space before it all dissolves into a fuzzy pink glow…
When I have the time spare I'm (very) slowly fixing up some of the art in earlier chapters. Chapter 5 in particular was just awful, I don't know what I was thinking for that entire 4 month period…
I hope you enjoy this latest chapter anyway. Feedback and advice is always welcome. Thanks!