Chapter 10 is up. This is a short one but it's still taken several months to draw due to a shortage of free time. For once I'm fairly relaxed about how it's turned out!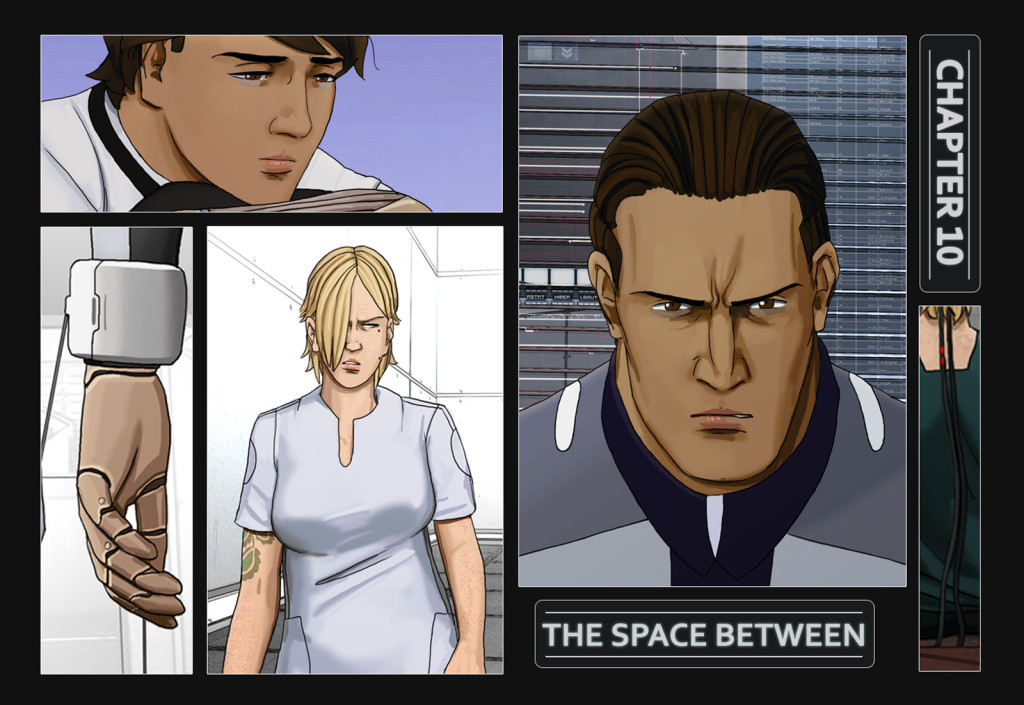 I have also switched my drawing over to a new PC. Lots more CPU and RAM, plus my first SSD, is allowing me work faster and with no time lost to blue-screens.
I have a suspicion that much of my 'morning after syndrome' is caused by drawing at the wrong time. I was surprised in this chapter when I went back one weekend to add four new panels for pacing and they all turned out well, with few edits required. So I suspect that drawing in the evenings after work when I'm tired has been causing some problems. This sounds obvious, but doesn't feel so when you're actually drawing. More studies required!
Lastly, I'm aware that the readership of this comic is still really small. I don't know if I'm producing anything of value, and I know that any appeal it has will be narrow. But I am enjoying working on it, which is the most important thing, and there is some exciting stuff coming up, so I intend to keep going. 🙂 Thanks for reading!