The final part of Chapter 15 is available here.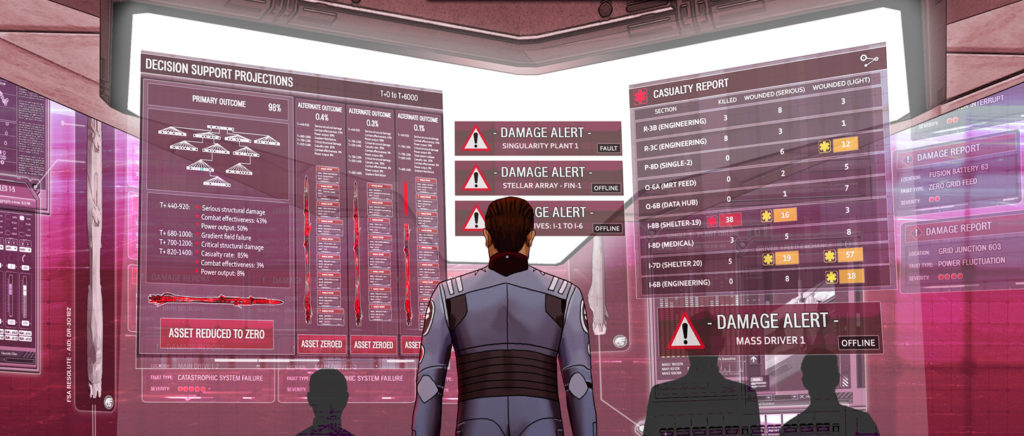 This chapter has had its own unique challenges. A lot of time spent on the bridge, and a lot of data overlays and technical jargon (if it seems bad now, it was worse before the cuts!)
This marks the end of the third year of publishing this comic online. For the rest of December I plan to take a break from drawing new pages, to focus on the following tasks:
Trying to promote the comic online.
Tidying up existing chapters.
Script edits and prep work for Chapter 16.
I don't know if I will run monthly updates for every chapter. They have their advantages and disadvantages. I know that I prefer frequent updates as a reader of other comics, but they do turn the process into more of a mechanical factory line.
There is going to be a gap before new content is available but I hope that readers will stick around now that the main plot is moving along. Things will only get worse from here!