Chapter 17 is up and available here.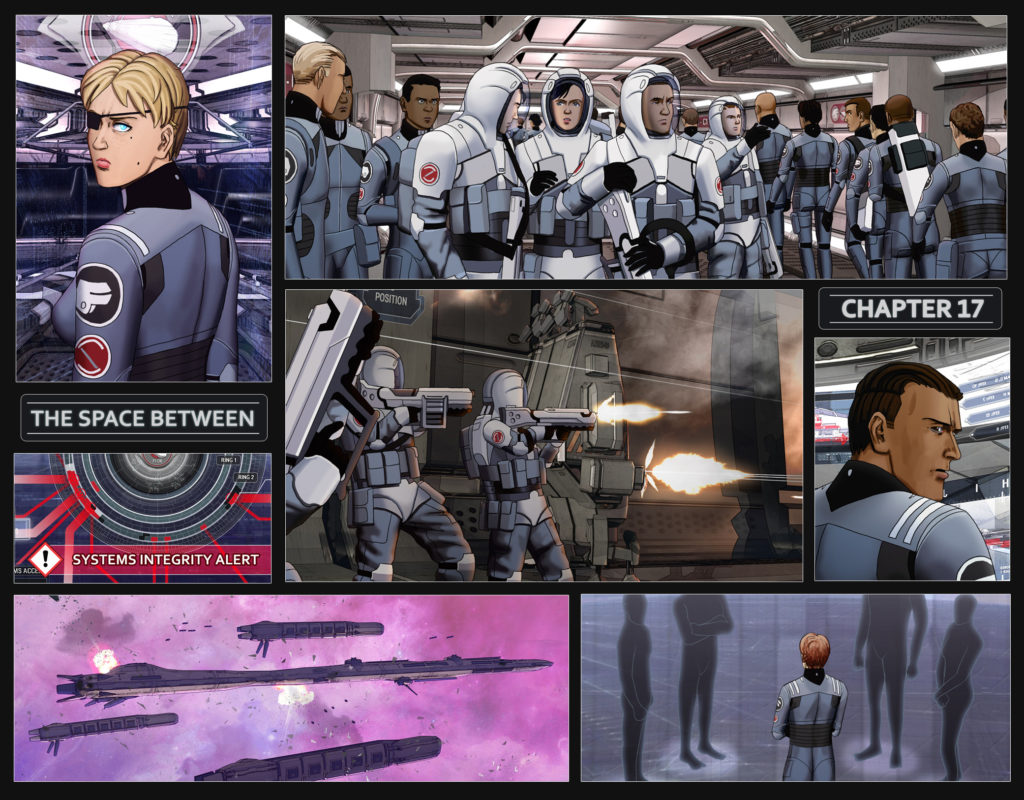 This chapter has taken a long time to produce. The high page count, some complex visuals, tricky dialogue re-writes and distractions in my personal life have all stretched the schedule out. I had to cut the end of the chapter off to get it out this year (and only just succeeded with hours to spare!). But it's done now, and I hope the bits that work outweigh the bits that don't.
Let me know if there's any typos – the last edits are always the most dangerous.
The good news is that the next few chapters will be much shorter and (fingers crossed) will not take so long to draw.